A Line of Shorts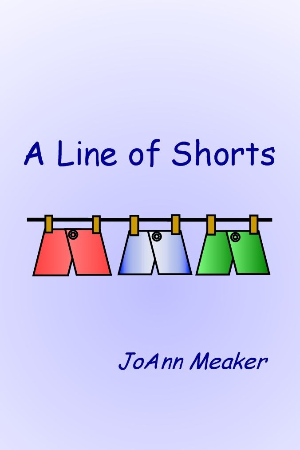 170 Pages
ISBN 1502948508
A Line of Shorts is a collection of heartwarming stories for readers of all ages. This buffet of tales spans the years from the Civil War to the present, ranging from fact to fantasy with characters dealing with relationships both good and bad... *a dying boy's last wish *a traumatized girl finds her voice *a young Civil War soldier heads to war *a woman learns of her past in an unusual encounter *including award-winning story, "A Fair-E-Tale"
About JoAnn Meaker (Richmond, Virginia Author)
Meaker is the author of Images of America, Ontario, an Arcadia Publications book written to commemorate the bicentennial of the town of Ontario, New York. Two historical mysteries followed, My Dear Emma and Four Branches - duel time-line stories which are both partially set during the Civil War era. In addition she's written A Line of Shorts, a book of short stories, and children's fantasy story, Nola's Gift.
She's published a series of historic newspaper articles and her work has appeared in several anthologies. Her latest work, Stories Beneath the Stones: Richmond National Cemetery is the culmination of three years of intensive research into the lives of the 860+ Civil War soldiers buried in the Richmond National Cemetery when it opened in 1867. Along the way she discovered so many interesting stories.
A retired teacher, she and her husband Norm moved to the Richmond area from Ontario, in western New York State, where she volunteered for many years for the town's Historical Society, was the organization's President and archivist, and served as organizer of Civil War reenactments at the Society-owned museum. Since relocating to Richmond, Meaker has been very active in the Hanover County Rotary Club, is the current president of the Hanover Writers Club and is on the board of the Virginia Writers Club.
Other Books by This Author