Capture My Heart
USA-TODAY Best-Selling Author, Rosanne Bittner has written numerous stories involving Native Americans and the Indian wars of the 1860's through the 1880's. She is know for well-researched stories and for truth-telling when writing about Native American history and what really happened to them.
CAPTURE MY HEART is the story of a man who is half Cheyenne (Two Wolves / Peter James Matthews) and who falls in love with a white woman (Claire Stewart) who is struggling to keep her father's freighting business going after his death. The story is set in and around Denver, Colorado, during a time when hatred for the Cheyenne ran high, and Colorado went after its Indians using it's own state militia. Two Wolves is torn between two worlds when falling in love with Claire, and she in turn risks hatred and disrespect for loving an "Indian," but their love for each other keeps this two together and fighting the prejudice of others.
CAPTURE MY HEART is a wonderful love story as only Rosanne Bittner can write them, as well as a truthful depiction of what life was like for the Cheyenne in 1860's Colorado. It will be followed by a sequel in February 2018 called A WARRIOR'S PROMISE, which picks up right where CAPTURE MY HEART ends and involves the infamous Sand Creek Massacre (led by the notorious militia leader, John Chivington) in 1864. Rosanne has been dubbed the "Queen of Western Romance" and has earned numerous awards over her 35 years of writing and over 65 novels published. She is from Southwest Michigan. Nearly all of Rosanne's books listed on Amazon have earned 5-star reviews.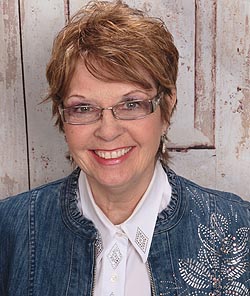 About Rosanne Bittner (Kalamazoo, Michigan Author)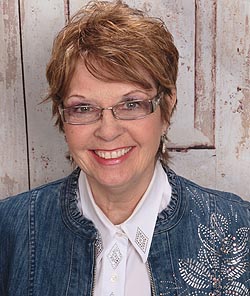 I am a USA-TODAY best-selling author and have been writing for over 35 years, with 67 books in print. My biggest selling books are my 7 SAVAGE DESTINY books about the settling of Colorado and its affect on the Cheyenne Indians, told through a family saga involving a half-breed, Zeke Monroe, and his wife Abbie. It's an incredible love story that covers over 40 years and involves Zeke and Abbie and their children and grandchildren. After 30 years on the market these books continue to sell and Zeke continues to be a favorite hero.
Book titles are SWEET PRAIRIE PASSION, RIDE THE FREE WIND, RIVER OF LOVE, EMBRACE THE WILD LAND, CLIMB THE HIGHEST MOUNTAIN, MEET THE NEW DAWN and EAGLE'S SONG. I write about American History, mostly America's Old West and many books about our Native Americans. My biggest selling single title about Native Americans is SONG OF THE WOLF, which is about the Sioux and involves the Custer battle at the Little Big Horn. Another favorite hero for my readers is Jake Harkner from my current OUTLAW series - OUTLAW HEARTS, DO NOT FORSAKE ME, LOVE'S SWEET REVENGE and THE LAST OUTLAW. Read my description on this site for OUTLAW HEARTS to learn more about this series. You can also visit my web site at www.rosannebittner.com to learn about all the books I have written - nearly all of which can be ordered through my web site or at www.amazon.com.
All my books involve American history, factual locations and events set against my fictitious characters and their lives - always great love stories. I have been dubbed by National Magazine ROMANTIC TIMES as the "Queen of Western Romance" and also an "emotional powerhouse" because of my intense, memorable love stories. My westerns have been called "gritty" and true to life. My Amazon comments are over 90% 5-star reviews. I have won several writing awards and conduct writing workshops. I have been married 52 years and live in the small town of Coloma, Michigan.
Other Books by This Author