Cooking for Ghosts – Book I of "The Secret Spice Cafe Trilogy"
360 Pages
ISBN 0989905640
Do hearts broken long ago forever leave a tangible trace?
A Vegas cocktail waitress. An Indian herbalist. A British chemistry professor. An Italian-American widow. Four unique women with one thing in common: each is haunted by a tragedy from her past.
Cynthia, Rohini, Jane, and Angela meet on a food blogging site and bond over recipes. On impulse, they decide to open The Secret Spice, an elegant café on the magnificent ocean liner, the RMS Queen Mary, currently a floating hotel in Long Beach, California. Rich in history and tales of supernatural occurrences, the ship hides her own dark secrets.
The women are surrounded by ghosts long before they step aboard, but once they do, nothing is quite as it seems. Not the people they meet, not their brooding chef's mystic recipes, and not the Queen Mary herself. Yet the spirits they encounter help them discover that there's always a chance to live, as long as one is alive.
Nominated for the prestigious Book Critics Circle Award for Fiction, Cooking for Ghosts is an unforgettable tale of love, redemption, and divine female power.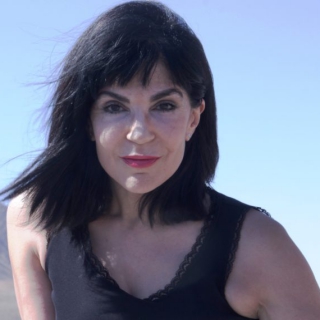 About Patricia V. Davis (Las Vegas, Nevada Author)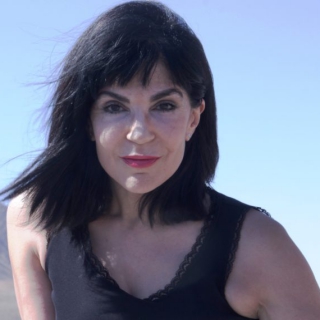 Patricia V. Davis is the author of the bestselling Harlot's Sauce: A Memoir of Food, Family, Love, Loss and Greece, and The Diva Doctrine: 16 Universal Principles Every Woman Needs to Know. Patricia holds a Master's Degree in Creative Writing and Education, and is the founder of The Women's PowerStrategy Conference. Cooking For Ghosts is her debut novel. Vit her website at: www.TheSecretSpice.com