Cowgirl Up! – A History of Rodeo Women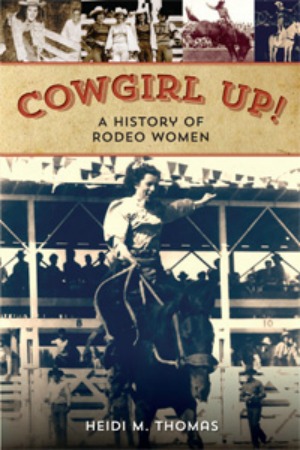 208 Pages
ISBN 978-0762789641
When someone says "Cowgirl Up!" it means rise to the occasion, don't give up, and do it all without whining or complaining. And the cowgirls of the early twentieth century did it all, just like the men, only wearing skirts and sometimes with a baby waiting behind the chutes.
Women learned to rope and ride out of necessity, helping their fathers, brothers, and husbands with the ranch work. But for some women, it went further than that. They caught the fever of freedom, the thirst for adrenaline, and the thrill of competition, and many started their rodeo careers as early as age fourteen. Women made wide inroads into the masculine world of rodeo. Examples include, Alice and Margie Greenough of Red Lodge, whose father told them "If you can't ride 'em, walk," to Jane Burnett Smith of Gilt Edge who sneaked off to ride in rodeos at age eleven.
Montana boasts its share of women who "busted broncs" and broke ranks in the macho world of rodeo during the early to mid-1900s. Cowgirl Up! is the history of these cowgirls, their courage, and their accomplishments.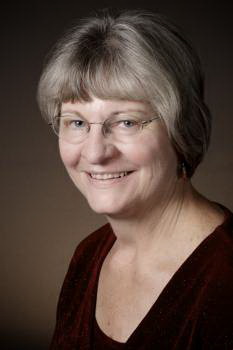 About Heidi M. Thomas (Prescott, Arizona Author)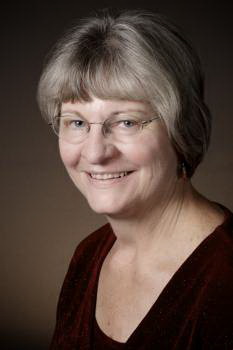 Heidi M. Thomas grew up on a working ranch in eastern Montana, riding and gathering cattle for branding and shipping. She had parents who taught her a love of books and a grandmother who rode bucking stock in rodeos.
She followed her dream of writing with a journalism degree from the University of Montana and then wrote for the Daily Missoulian for several years and did freelance work over a period of 15 years for a number of magazines. She has three award-winning novels, Cowgirl Dreams, Follow the Dream and Dare to Dream--based on the life of her grandmother.
Other Books by This Author