Crowning Fantasy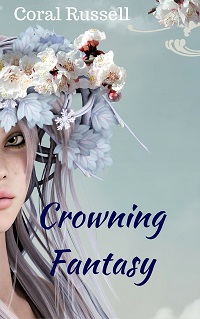 432 Pages
ISBN 9781533747310
Welcome to the world of Varlid, a sprawling epic fantasy about power, loyalty, betrayal, and the courage to change.
A great power struggle is poised to erupt across Varlid. A meek creature inherits power beyond her comprehension. A giant succumbs to a curse which will either liberate or defeat his kind. Tiny wizards practice the dark arts to save their race. The old order stews in bitterness and vows revenge. The rich sit on their thrones convinced they are invincible.
Join the Crowning Fantasy as the inhabitants of Varlid struggle to find refuge, freedom and peace.

About Coral Russell (Cincinnati, Ohio Author)

book worshiper kpop listener kdrama addict trytheworld kinda person peace lover wannabe 바둑 Master
On a more professional note, I have a Masters in Teaching English to English Language Learners and taught ELL students for ten years.
I've lived in Korea and traveled to Canada and Mexico and visited 47 out of the 50 United States. The last three are on the bucket list...
I have a tremendously supportive family that indulges my writing whims.
Crowning Fantasy 2016 Sacrifice named Best of 2013 by Indie Reader 5 star review. Available through Library Journal's Self-e program Ohio. Amador Lockdown Finalist in Horror Contest 2013. Available through Library Journal's Self-e program Ohio. Sweet Trade of the Red Coral 1st Place in Pirate Themed Contest 2011 Peace on the Peninsula won the 2003 McCaleb Peace Initiative
Contact the author at coralrussellbooks@gmail.com