Dining Out – How to operate a profitable restaurant and keep your customers coming back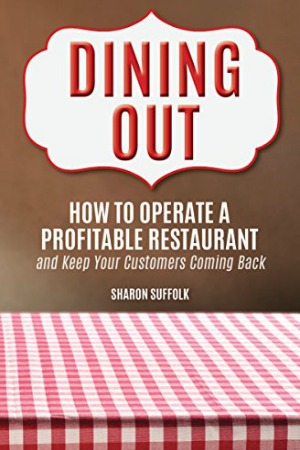 86 Pages
ISBN 9781933750484
Eating out has gone downhill. What has happened to our culture in the way we dine out? What happened to old fashioned customer service and customer satisfaction? In this book, the goal is to open your eyes, not only as an owner of a food establishment but also as a customer.
The author uses her 50 years of restaurant experience and eating out all over the world to show you the little and big things that could be killing your business. She has seen it all and notices everything, from the first impressions of your restaurant's outside entrance, to staff training, to the noise level and the kitchen. She truly understands the customer's perspective in dining out, and explains how to fix the mistakes you could be making. Whether you operate a food truck, a 5-star restaurant or anything in-between, this book will show you how to run a welcoming eatery that will have customers lining up, coming back, and telling everyone about their great experience with you
About Sharon Suffolk (Detroit, Michigan Author)
Sharon Suffolk has loved dining out at various types of restaurants all her life, and has traveled the world for many years tasting varied cuisines, from local food trucks to fine dining restaurants in Bali, Singapore, Australia, Monte Carlo, Rome, London or a private luau on the beaches of Hawaii.
She is a self-taught gourmet chef and has 50 years of experience in the restaurant business, including waitress, bartender, hostess or selling to the restaurant industry. She wants to bring back old-fashioned customer service, cleanliness and class to dining out. She believes you don't have to settle for less just because times have changed, and has a passion to help restaurant owners improve their profitability by meeting her high standards. Sharon is a married mother of three, a grandmother of six, and has lived in Michigan for 30 years. For the past 10 years, she has owned and operated Good Boy Events, a Michigan based event production company. Owning/operating a restaurant or organizing a Marathon, they both take the same amount of energy and passion.