Eye of Saturn: The Daughters of Saturn Book One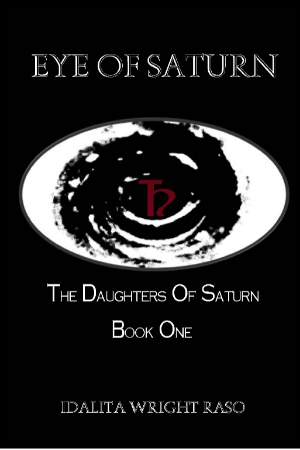 371 Pages
ISBN 1625263341
Blood is the seat of the soul... Vampire horror set in medieval Spain. Felipe de Hayos, the son of a wealthy statesman is forced by his parents to marry a mysterious Moorish woman named, Lilith Al-Salameh. But Lilith is hiding a dark secret. She is actually Saturn's Immortal High Priestess and has plans to transform Felipe into an immortal, like herself. However, Lilith's plans are dashed when a family friend and her daughter, Zaybeth Castile come to live at the de Hayos estate. It is love at first sight for Felipe and Zaybeth. Learning of her husband's betrayal, Lilith plots the lover's destruction. She calls upon the Daughters of Saturn to aid her in performing a forbidden ritual, opening the Eye of Saturn—cursing Felipe into a vampire and Zaybeth into the only one who can kill him.
About Idalita Wright Raso (Cleveland, Ohio Author)
Idalita Wright Raso grew up in Ohio. She is an established news reporter/photojournalist and has worked for the Lake County Gazette in Jefferson, Ohio. Currently Idalita is contracted with Solstice Publishing. Eye of Saturn: The Daughters of Saturn Book One is her debut novel.
Idalita has a deep interest in astronomy, mythology, science fiction, the occult, and horror. Her love for writing came after reading Edgar Allan Poe's "The Fall of the House of Usher." Her love for vampires came the moment she read Bram Stoker's "Dracula."
The Eye of Saturn is a four part series. Currently Idalita is working on book two, which she hopes to release summer 2018.