Ginny and Me – Refections of what God Can Do (2nd Edition)
90 Pages
ISBN 9781370132447
Abuse is damaging. It comes from cycles of abusive behaviors learned and repeated through generations. Because of shame and embarrassment, many people do not speak about the cruelty they endured. In my case, most of the abuse I suffered resulted from my mother's mental illness. For my entire life, people told me to excuse my mom's abuse because she was mentally ill. However, mental illness does not give anyone the right to abuse you (in particular, your child).
Ginny had childhood paranoid schizophrenia with multiple personality disorder. She lived in the Buffalo State Hospital through her adolescent years. When released from the hospital, she had me. She was twenty-six, and my dad was thirty years older. My mother was white, and my father was black. As a child, I struggled with my mixed heritage. My mom would tell me that white people did not like me because I was black. Even from a religious standpoint, I was raised as a Catholic and Baptist. On Sundays, my mom and I attended mass without my father and Baptist service with him. I always felt like I had to choose.
Was I black? Was I white? Was I Catholic? Was I Baptist? My mom told me that her side of the family disliked my dad because he was black and my dad's side of the family disliked my mom because she was white. Here I was stuck in the middle. I share my life story with the world through God's glory. My story is about how faith enabled me to overcome extraordinary struggles, pain, and loss. Faith, hope, and forgiving the unforgivable through prayer and trusting in God are the keys to healing.
---
Poems
Sunshine
Hello, sunshine! I see you, beaming down on me today. I love the heat that you bring and the warmth I feel on my skin. Looking up at you feels so good. You brighten up the sky; it brightens my day. No matter what goes on, I know I will be okay. Your sunbeams through my window, I can't go without. I look at the cotton ball clouds next to you and wonder if heaven is behind you, breathtaking for sure. Beautiful you are just sitting in the sky, way up high, like a gold ring shining down on me. Your warm rays make the flowers rise, trees bloom, and grass grow high. Oh, how I hate to see you go down for the day until I wake up again the next day.
---
Show Me
God, show me the way to go. Show me grace; forgive my mistakes. Show me, Lord, how to walk away when I want so bad to stay. Show me where to go because I do not know. Show me, Lord, how to walk in your faith. Show me how to look straight when I start to drift away. O Lord, show me my problems so I can change. After you have shown me all these things, then show me one last thing. Show me, Jesus, what you need me to do so I can be better for you.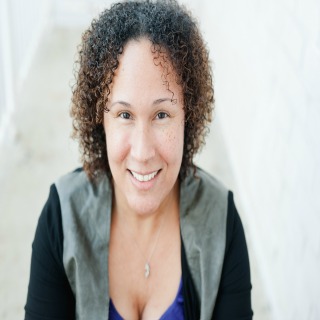 About Christine Walters (Washington, DC Author)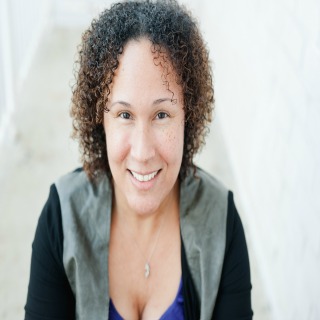 Christine Walters is an American author, speaker and entrepreneur. In April 2015, she opened her life to the world when she published a memoir titled, "Ginny and Me: Reflections of What God Can Do." Christine detailed the emotional impact mental illness can have a family.
An only child with a mentally ill mom forced her to face many trials and tribulations throughout her young life. Her life experiences and tragedies have been detailed in, "Ginny and Me." This book became a safe haven to people across the world who felt that they were alone; who felt no one in the world felt their pain. Christine has gained notoriety as an influential speaker with a success story everyone can applaud. She is now an inspiring writer. Christine released a collection of prayers and letters she wrote to God, titled, "Prayers Gathered along the Way." She continues to express to the world how God's mercy can get you through any situation.
Christine has been interviewed and praised by numerous organizations for her open dialogue regarding mental illness and abuse. She holds a Bachelor of Science in Human Services Management degree with a focus on social work. Experienced in health and wellness, human and social services, and nonprofit management. She provides insight on forgiving the unforgivable through God's glory. Providing encouragement for people who have been hurt from abuse, loss, and extraordinary struggles. Faith and hope for the hurting.
Published in the State of Virginia Library, Lee County, Florida, Library, Loudoun County, Virginia, Library and Buffalo, Erie County New York, Library. Published in Focus on Women Magazine. Publication review in Readers' Favorite Book Review and Midwest Book Review. Received 5-star book review by The Kindle Book Review (UK). Published on Amazon US and Internationally. Published in Walmart. Published on Book Soup. Published in Mind Body Network for Natural Wellness, Relationships, Spirituality, and Success.
Other Books by This Author