Inspiration of the Soul – Inspiracion del Alma
122 Pages
ISBN 978-0-9854772-3-3
Confronting all the difficulties that day by day we have to juggle in order to survive in this wild world that we have to endure every day, it is a blessing from the Omnipotent to have an oasis of words as a palliative with doses of harmonic words that serve as a natural ointment to revitalize the neurons and be able to comfort our existence, to observe the good-nature side of our surroundings and understanding with unyielding hope that there are new horizons in life.
This jewel converted into a book compiles all the internal feelings of a lady who with a very sensible intention presents us her naked soul and stopping her heartbeat to depict in each poem, verse or prose, odes, elegies and sonnets, messages that denote her most intimate feelings of love, disaffection, family and motherland love.
Ana Arelys Cruz Cabrera, daughter from the motherland of Juan Pablo Duarte y Diez, a biologist and technologist specialized in sleep disorders, who made this dream a reality; in her previous historical book, Contrast of two cities, Providence and Santo Domingo, she has already demonstrated her enormous sensibility with a simple writing, easy to understand and feel.
She has been shaped on the forge of the existence like a gladiator confronting dragons and wind turbines, horseracing with grand style opening pathways with a sword of hope, one arrow of pride and a plethoric seal of love.
I stand with my glass raised to the vast universe for the inspirational muse that lives in her and pray to the Great Architect of the Universe to continue giving her blessings translated into health, so that for many years, she continues giving birth in the Parnassus of literature.
Her personality, elegance, intellectuality, patience and human interaction makes her a woman to whom writing a poem is not possible, simply, because she is a poem converted into a woman.
Hugo Adames, Journalist and Broadcaster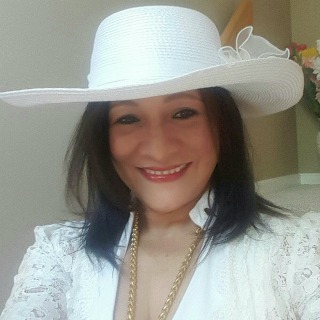 About Ana Arelys Cruz Cabrera (Rhode Island Author)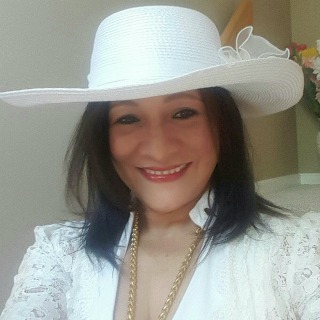 In 2013, Ms. Cruz Cabrera published 3 historical books contrasting the cities of Providence and Santo Domingo, historically and culturally. The Tourist Guide, Santo Domingo and Providence was the third book published by this versatile poet and author, a pictorial book presenting the historical tourist attractions of both Rhode Island and Dominican Republic.
In 2014, Cruz Cabrera launched her 4th book and first poetry anthology in the city of Cranston which contains patriotic, family, elegy, love poems and sonnets; but most importantly, The Anthem to the Fathers dedicated to all the fathers of the world. This musical production was first launched in Boston; and a year later, with a new production and musical arrangement in the city of Cranston were she resides.
In 2013, she was recognized for her poetic work and was invited to be the Keynote Speaker at the 2013 Dominican Independence and Heritage Award of Rhode Island. In 2014, she was distinguished for her community leadership role and contribution to the literature through her poems by the Latina Leadership Institute. She is a very passionate declaimer capable of transmitting her feelings to the audience. Ms. Cruz Cabrera is currently the president of the Dominican Independence and Heritage Award Committee of Rhode Island (DIHACRI), organization which celebrates the talents of the Dominican residing in RI. She is one of the finalist to become Rhode Island Poet Laureate, pending since January 9, 2016.
Other Books by This Author