Itchy Pig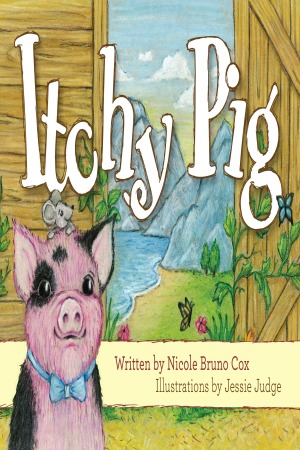 28 Pages
ISBN 978-1941758571
Itchy Pig is a unique tale of a mischievous piglet who overcomes seasonal allergies. Itchy Pig learns the nature of his sensitivities through outdoor play in ragweed, pollen, and poison ivy. He learns to respect Mother Nature and the importance of preparedness--but his curiosity leaves him with some very itchy consequences.
About Nicole Bruno Cox (Raleigh, North Carolina Author)
I am a native Californian. I am married and live in Raleigh, North Carolina. I value the art of writing and poetry. I am an avid animal lover and advocate for animal welfare. I adopted an abused and neglected pit bull puppy named Gunner. This sick little pup was always itchy and scratchy, and we came to find out that Gunner was a very allergenic dog and suffered from many allergies. With his short tattered ears and large snout, Gunner received the nickname Itchy Pig. As I became more confident in writing, I decided to combine my passion for writing and animals; from this, Itchy Pig was born, teaching young children the importance of seasonal allergies. I strive to inspire and entertain those of all ages by making education fun.