Late Summer, Early Spring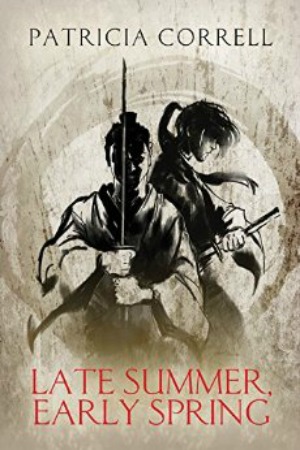 210 Pages
ISBN 978-1-63476-034-8
Hour of the Lotus
General Sho Iwata is devastated when the man he secretly loves, Prince Narita, is struck with a mysterious illness. Iwata's current lover, Hiroshi, is well aware of the general's unrequited passion. But that isn't his biggest problem. His sister is Narita's favorite consort, but Hiroshi believes she has been replaced by an imposter. When they discover the true cause of the illness, they will have to battle an ancient spirit and survive.
Fox Hunter
Lord General Iwata Sho sets out in search of the mysterious Fox Hunter. When he finds his former lover, Hiroshi, he discovers a changed man, scarred inside and out and consumed by vengeance. Together with Narita's grown son Daigo, Iwata and Hiroshi pursue the malicious spirit as it leaves bloodshed in its wake. Iwata worries about what will become of Hiroshi when the fox is defeated—if Hiroshi's revenge doesn't kill him first.
Hour of the Lotus published by Dreamspinner Press, May 2013
About Patricia Correll (Cincinnati, Ohio Author)
Patricia Correll believes that all humans are natural storytellers. She's been telling tales since she could string words together, but in the last thirty years or so has graduated from My Little Pony stories to the unholy trinity of fantasy, SF, and horror.
She lives with her husband, their sons, and a fifteen-pound calico cat.