Life Between Dust and Clouds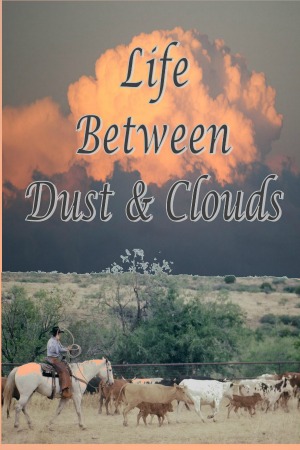 204 Pages
ISBN 9780989508506
A Willa Award finalist, this book is a collection of poetry and short stories. Over 200 pages of memories gleaned from growing up on ranches in Yavapai County in Arizona. There are several pages with award winning photography included as well.
About Sally Harper Bates (Prescott, Arizona Author)
Born and raised in Prescott, Arizona, Sally never lived more than an hour's drive away from her home town. Her family lived and worked on ranches in Yavapai County, and she raised her own two daughters in the livestock industry.
A poet, singer, songwriter, and now novelist, she is recipient of the Willa Literary Award as a finalist in 2014.
Sally writes what she knows. Cowboys, ranch women, horses and cattle. She's been an invited performer to many cowboy poetry gatherings throughout the southwest for the past 30 years and helped produce the Prescott Gathering for 30 years.
She has self published several books of poetry and short stories. In the past two years has completed three novels which will be released fully in 2017. "An Opal in the West": "Queen of the Hollyhocks": and "Willene, Jewel of the West". These three novels hold the memories and stories told to her growing up in a family that lived in the West for seven generations.
She lives in Chino Valley, Arizona with her husband Pat, has two married daughters, four granddaughters, and one great-grandson.