Melissa Lamson on #WomenAdvance: How Female Leaders Can Take Charge Of Their Own Careers
Women hold 85% of the buying power globally, make up over 50% of the workforce, and there are three times as many female-owned start-ups as male-owned. Yet, there are still barriers to women who want to rise to the top of today's most successful corporations. Some of these are external, but many are in control of women themselves. We need to accept that there are differences between the genders and that we can leverage those differences for the benefit of the business at hand. Women are good at building relationships and leading with compassion; men are more focused in their communication style and can let criticism roll off them. These aren't just stereotypes, but qualities that companies can profit from to create innovation and meet the demands of today's diverse marketplace.
WomenAdvance will provide insights, tips, and tools to support women in their career growth and leadership goals. By being aware of external barriers, removing internal barriers, and learning how to handle complex situations with confidence, women will have more opportunity to rise to the top of any organization they choose. Read Melissa Lamson on #WomenAdvance with gusto, and devour its contents. Women, see you in the boardroom!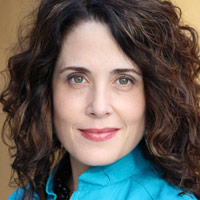 About Melissa Lamson (Phoenix, Arizona Author)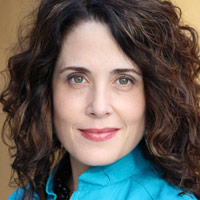 Melissa Lamson has 20+ years of experience growing leaders, bridging cultures, and empowering teams. As a sought after speaker, facilitator and executive coach, she uses her unique global expertise to help companies and leaders take charge, expand their international business, and achieve real results. She has offered companies like Ikea, LinkedIn, MTV, Porsche, and SAP the leadership tools and insights to build successful management and project teams in every corner of the world. Melissa develops and teaches leadership skills, including time management, effective feedback, situational leadership, and coaching. She also has a proven track record in Diversity and currently facilitates a popular workshop for women on Networking & Advancement Strategies.
As a thought leader in her industry, Melissa's insight has been featured in the Financial Times, About.com, and Fast Company. She is also a regular columnist for Inc.com. Melissa is a sought after speaker at major international professional conferences and has authored five books, including #WomenAdvance, #BridgingCultures, #CulturalTransformation, No Such Thing as Small Talk: 7 Keys for Understanding German Business Culture and Why Europeans Companies Fail in the US Market and How They Can Succeed. Melissa is currently working on her sixth book, The New Global Manager: Adapt, Empathize, Win!
Currently, Melissa resides in Phoenix, Arizona.