Must Love Fashion – The Second Time was a Perfect Fit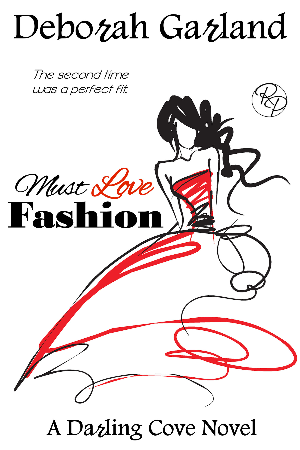 275 Pages
ISBN 978-1974287710
Set in the exciting world of Prada about a former male model turned brand manager and the beautiful small town public relations specialist he doesn't think he needs.
Go behind the scenes in the fashion industry as Gwendolyn Mallory sets out to prove that she has what it takes to promote a prestigious brand like Prada. Andrew Morgan is already struggling to accept that his PR responsibilities have been taken away from him, but the intense attraction he has for Gwen, is just plain getting in the way of rational thinking—sleeping with a co-worker has always been on his to-don't list.
Gwen challenges everything Andrew believes about love and relationships…he has to have the woman he never knew he needed.
Follow the sparkling fuse slowly burning with sexual tension as Gwen brings to life a sexy devil…who just happens to wear Prada.
Must Love Fashion is Book One in the Darling Cove Series. Book Two, Must Have Faith will be released June 4, 2018.
About Deborah Garland (Long Island, New York Author)
Deborah Garland is a versatile author of women's fiction, contemporary and paranormal romances. Her books are about love and the struggles of complicated relationships. The heroines are strong and witty and the heroes fall hard for them.
Born in Queens, New York, she's lived in many places, ending up in New York City's Upper West Side. It was then she met a handsome city cop/ volunteer fireman from the North Shore of Long Island.
She and her husband live an easy happy life with their two pugs, Zoe and Harley. When she's not writing or editing, she's at the gym or curled up with a book (and probably a pug). But her favorite place in the world is on a bar stool on a Friday night with a Grey Goose cosmopolitan, listening to her husband tell her the same stories over and over.