Paradise Valley
341 Pages
ISBN 978-1-4022-8097-9
PARADISE VALLEY is a single-title book about a woman (Maggie Tucker) stranded in Wyoming after outlaws have killed her husband and abused her in the worst way. Along comes hero, Sage Lightfoot (half Indian), a former outlaw who now owns a huge ranch in Wyoming called Paradise Valley.
Because Sage is after the same men who attacked Maggie and her husband, he agrees to allow a very determined and vengeful Maggie go with him to track them down.
Through their journey, they fall in love, but a woman from Sage's past could put an end to their relationship.
This book is a wonderful "Old West" read filled with action and romance, written in the style for which USA-TODAY Best-Seller Rosanne Bittner has built a reputation as the "Queen of Western Romance." Rosanne is from Southwest Michigan and has written over 65 books over the past 35 years and has won numerous writing awards. Nearly all of her books have earned 5-star reviews on Amazon.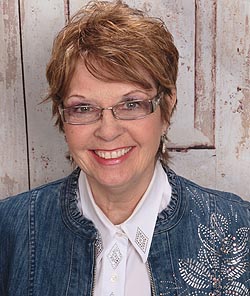 About Rosanne Bittner (Kalamazoo, Michigan Author)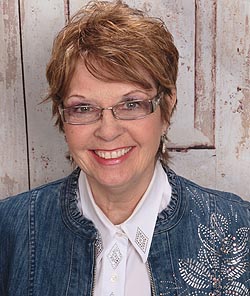 I am a USA-TODAY best-selling author and have been writing for over 35 years, with 67 books in print. My biggest selling books are my 7 SAVAGE DESTINY books about the settling of Colorado and its affect on the Cheyenne Indians, told through a family saga involving a half-breed, Zeke Monroe, and his wife Abbie. It's an incredible love story that covers over 40 years and involves Zeke and Abbie and their children and grandchildren. After 30 years on the market these books continue to sell and Zeke continues to be a favorite hero.
Book titles are SWEET PRAIRIE PASSION, RIDE THE FREE WIND, RIVER OF LOVE, EMBRACE THE WILD LAND, CLIMB THE HIGHEST MOUNTAIN, MEET THE NEW DAWN and EAGLE'S SONG. I write about American History, mostly America's Old West and many books about our Native Americans. My biggest selling single title about Native Americans is SONG OF THE WOLF, which is about the Sioux and involves the Custer battle at the Little Big Horn. Another favorite hero for my readers is Jake Harkner from my current OUTLAW series - OUTLAW HEARTS, DO NOT FORSAKE ME, LOVE'S SWEET REVENGE and THE LAST OUTLAW. Read my description on this site for OUTLAW HEARTS to learn more about this series. You can also visit my web site at www.rosannebittner.com to learn about all the books I have written - nearly all of which can be ordered through my web site or at www.amazon.com.
All my books involve American history, factual locations and events set against my fictitious characters and their lives - always great love stories. I have been dubbed by National Magazine ROMANTIC TIMES as the "Queen of Western Romance" and also an "emotional powerhouse" because of my intense, memorable love stories. My westerns have been called "gritty" and true to life. My Amazon comments are over 90% 5-star reviews. I have won several writing awards and conduct writing workshops. I have been married 52 years and live in the small town of Coloma, Michigan.
Other Books by This Author