Perceived Threat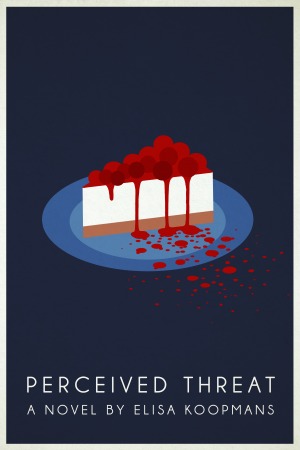 267 Pages
ISBN 978-1-63413-364-7
Author and speaker Annalisa Vermeer has a radical message for her listeners with potentially far-reaching effects. As she advocates for fewer laws, no lobbyists or political parties, and respect for constituents' opinions, she attracts the attention of powerful enemies in DC . . . some who would prefer to see her dead.
Amid a mounting string of verbal and possible physical attacks, Annalisa fears for her safety, but refuses to back down from her advocacy. Her continuing push for her cause pushes someone to the brink and they try to kill her, which commences an investigation by Metro Police Detectives Quinn Thomas and Catalonia Garza.
As the detectives wade through potential suspects, their list only gets longer. Could the culprit be Representative Sylvia Rossman, a firm adherent of political parties and influential PACs, or her loyal legal advisor David Hawkins? Or Pennsylvania Senator Sid Dobbins, a staunch politician entrenched in the status quo and determined not to lose one iota of power?
When a person caught up in another attempt on Annalisa's life ends up dead, the evidence does not lead to the murderer . . . until an innocuous comment proves to be just the clue to crack the case.
About Elisa Koopmans (Grand Rapids, Michigan Author)
Elisa Koopmans is an attorney specializing primarily in estate planning, trust administration and probate who is licensed to practice law in both New York and Michigan under the name Elissa Koopmans Schwartz. When Elisa is not writing or practicing law, she enjoys spending time with her two adult children and her Chihuahua, Oreo, who travels with her between Michigan and New York's Long Island, as she divides her time between Michigan and New York. Elisa also enjoys working in her yard, walking on the beach, spending time with friends and going to Broadway musicals.