Rust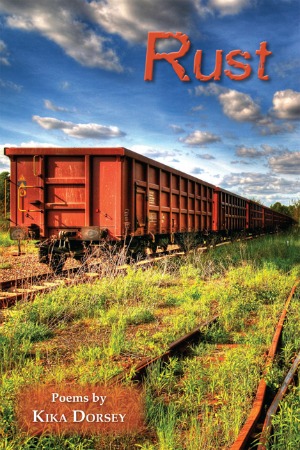 107 pages Pages
ISBN 978-1-62549-194-7
Rust is an exploration into the inevitable surfacing of the unconsciousness during grief and growth. The poems are often surreal, and yet they have a narrative development that keeps the reader engaged. The book is organized through the seasons like a Japanese renga, in which the book ends with spring and begins with summer. One moves through the seasons with grace and gravity in this book.
Of Kika Dorsey's book Rust, Schantz writes, "Laden with both allusions and direct references to schizophrenia, addiction, and Alzheimer's, to read this book is to come undone, but also to resurrect 'as if coffins were seeds.' Dorsey not only teaches us the sacred rites of how to bury our dead (and the dead include our former selves), but of how to relish in the lives we are given." (Sarah Elizabeth Schantz, author of Fig).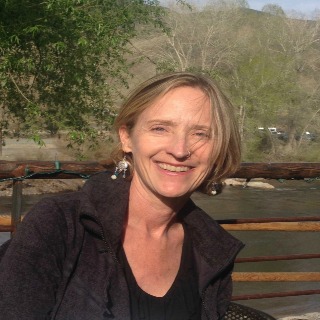 About Kika Dorsey (Denver, Colorado Author)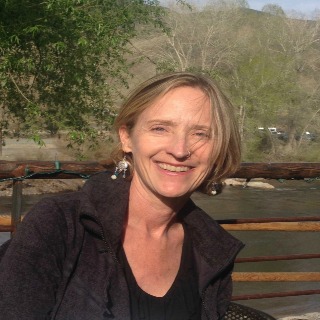 Kika Dorsey is a poet and professor living in Boulder, Colorado. She wakes up at sunrise every morning and crafts poetry out of dreams, myths, her body, and her travels. Her poems have been published in The Denver Quarterly, The Pennsylvania Literary Journal, The Indiana Voice Journal, The Dr. T.J. Eckleburg Review, KYSO Flash, The Columbia Review, among numerous other journals and books. She has published two books, Beside Herself (Flutter Press, 2010), followed by her full-length collection, Rust (Word Tech Editions, 2016). She lives with her husband, two children, and a mischievous dog and cat. When not writing or teaching, she taxis her teenagers to activities, swims miles in pools, and runs and hikes in the open space of Colorado's mountains and plains.