Seven Days to Goodbye – Trina Ryan's Dogs in Training Series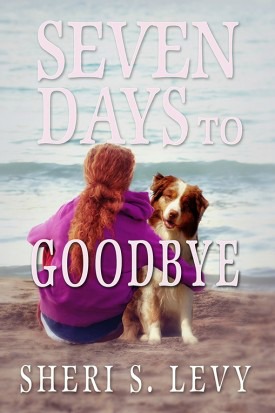 204 Pages
ISBN 978-1-935460-74-9
After Trina's beloved dog dies, she swears she'll never have another one. But then she learns about service dogs, and realizes that if she becomes a puppy raiser, she could train puppy after puppy and never worry about them dying. But like all great ideas, this one has a serious flaw : her first service dog must be returned to his kennel at the end of their week-long summer vacation to be matched with his forever companion. And saying goodbye to Sydney is going to be much tougher than she ever imagined.
Trina's last week with Sydney is made that much harder by her newly strained friendship with her best friend, Sarah, who's become so over the top boy crazy that she's almost like a stranger. Sarah is determined to have them hang out with every boy on the beach, but when a boy named Chase takes an interest in Trina, it puts an even bigger strain on their friendship.
It's hard enough to deal with losing Sydney, but now she may lose her best friends, too. And even if she manages to patch things up with Sarah-and figures out what to do about Chase- she still must face a daunting decision: is she strong enough to take on another service puppy?
About Sheri S. Levy (Greenville, South Carolina Author)
Sheri S. Levy is the author of an award-winning debut novel in her series, Trina Ryan's Dogs in Training. Seven Days to Goodbye, won in 2015, and her magazine article, Scent with Love, won in 2011, with the Dog Writers Association in the Special Interest category.
After a twenty-five-year teaching career in special needs, Sheri continues to tutor teens in reading and writing. PAALS, (Palmetto Animal Assisted Living Services), has helped with her research on writing about service dogs and how they change lives. Sheri, in turn, shares her book proceeds to support PAALS.org. She also remains an active member of SCBWI and SIBA.
Sheri enjoys visiting schools, meeting with students, and teaching writing workshops. When she is not writing, she reads, plays with her two dogs, listens to music, and hangs out with her husband and family.
You can find more information on her website. www.sherislevy.com; and Facebook, Sherislevyauthor; Twitter,
Other Books by This Author