Snowball-Into the World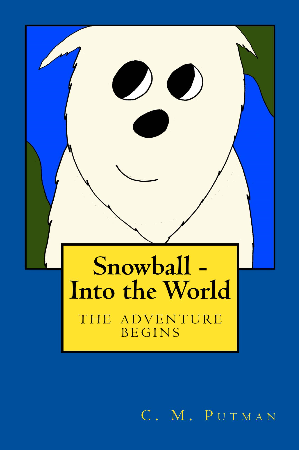 32 Pages
Putman Publishing
ISBN 9781516934249
This sweet children's book introduces reader to the character of Snowball the Pomeranian, a fun and loving little dog. Snowball joins the Taylor family as a puppy and gets to know her fur-ever family as she plays with the Taylor's daughter, Angie. Snowball gets into mischief by escaping her yard and running through town. She is found and returned to the Taylors by their neighbors' children, Mikayla and Travis.
You'll enjoy this book, which is the first of a series of adventures about this perky Pomeranian! Grab a copy for any young child you love-you'll be glad you did.
About CM Putman (Charleston, South Carolina Author)
CM Putman is a children's book author, writer, educator, and community volunteer. Born in South Carolina, she traveled all over the United States as a child since her father served in the United States Air Force.
Dr. Putman worked in the field of public education for thirty years as a teacher and administrator and has taught at the university level for over a decade. She is also a member of the National Society of Daughters of the American Revolution, which promotes American history, service to veterans and active duty personnel, and historic preservation.
She is married to Wayne Putman, an Air Force veteran. Her hobbies include travel, walking, genealogy, and gardening. She enjoys writing books about their dog Snowball. Snowball accompanies her and her husband to local schools where they share Snowball's stories to the delight of children and adults.
Other Books by This Author