Song Magick – Book One of the Songmaker Series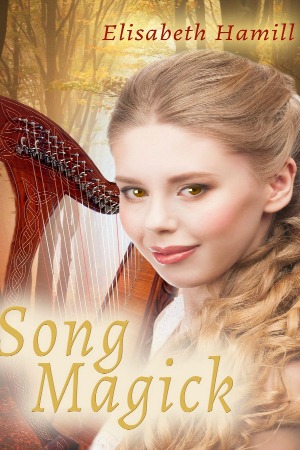 304 Pages
ISBN 1612358675
In a realm where true magic has been lost for centuries, seventeen-year-old bard Telyn Songmaker's powers are unprecedented — and unpredictable. Able to control the actions and emotions of others with her melodic enchantments, the violent aftermath of an accidental spell has left Telyn exiled from the King's court — unaware of the price on her head.
When Telyn is outnumbered by assassins in the Wood, Mithrais comes to her aid, dispatched to protect her by dying sylvan gods who need her unique magical gifts to free them from an ancient and deadly spell. Bound to the Wood by blood and by oath, Mithrais is more than the mere soldier he seems, and he and Telyn discover that they share a rare empathic bond of heart and mind.
The Fates have plans for Telyn and Mithrais, but what is brewing will further endanger their lives. If they succeed, magic will return to the realm, but love may be the most unpredictable magic of all...
About Elisabeth Hamill (Kansas City, Missouri & Kansas Author)
Elisabeth Hamill is a nurse/wife/mom by day, unabashed geek/chocoholic/closet fantasy novelist by night. She lives with her family, dog, and cat in the wilds of eastern suburban Kansas, where they fend off flying monkey attacks and prep for the zombie apocalypse.
Her first novel, SONG MAGICK, won first in category in the 2014 Dante Rossetti Awards for Young Adult Fiction. The second book in the Songmaker Series, TRUTHSONG, was released in July 2016.