The Befuddlement of Flash Mahogany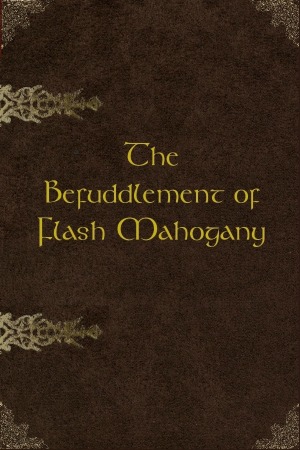 368 Pages
ISBN 978-1541373402
What begins as a mundane day in the age of steam for reporter, Flash Mahogany, becomes a conundrum of intrigue and adventure.
Flash finds himself face to face with his own counterparts from three different realities thanks to a device known as the Plasma Bolt Transporter. He must locate Jane Diggery and together they must find a way to send things back to their rightful place before the world is lost in a vortex of time.
Flash's alter-egos, Doctor Bison and Captain Ogg Matterhorn along with Jane's alter-egos, Kathleen Bentley Bison and Elpis Verbeck, must race through all three realities and retrieve the plasma devices before the evil Wormwood and his alter-egos, Professor Niore and Commodore Helleborne, can use them to rule or destroy the world. It's a tri-reality befuddlement that can only have one outcome and what that outcome will be, only God knows.
About Tim and Kathy Hunt (Kansas City, Missouri & Kansas Author)
Tim and Kathy Hunt have been writing together for several years, literally since they got married. They first put together romance and love stories with their four-book series, Love Letters Written in the Sands of Time, which included Heart of Sapphire, The Pirate and The Princess, Tears of Jade, and The Maiden in The Mask.
In mid-2015, Tim and Kathy began work on a new project to bring out the old black and white monster movie feel. On Halloween, they released The Thriller Theater.
This year, however, they have set out on a new adventure: writing a series of books for children eight and up.
Tim and Kathy live in Merriam, Kansas. They love to write together and enjoy knowing that their stories are read and enjoyed by others. Wonders, Histories, Intrigues and Mysteries are their passion but it's not just a W.H.I.M. It's a work of heart.
Other Books by This Author