The Horizontal Poet
90 Pages
ISBN 978-0-929730-94-3
The Horizontal Poet, winner of the 2012 Lambda Literary Award for Bisexual Nonfiction, is Jan Steckel's first full-length poetry book.
Some of the poems previously appeared in the Alameda Sun, the American Pain Foundation's Pain and Creativity Exhibit, The Crazy Child Scribbler, Diverticulum, Full of Crown, the Jewish Women's Literary Annual, Harrington Lesbian Literary Quarterly, Lit Pot, Neon Geyser Porcelain Sky, Outsider Writers, The Pedestal Magazine, Poet's Lane, Red Rock Review, Redwood Coast Review, San Gabriel Valley Poetry Quarterly, Street Spirit, Turning a Train of Thought Upside Down: an Anthology of Women's Poetry, and Writers Monthly.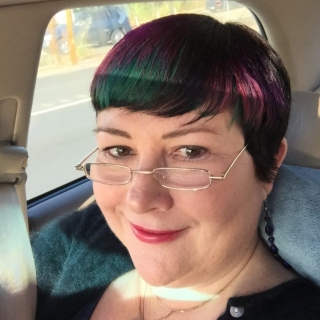 About Jan Steckel (Oakland, California Author)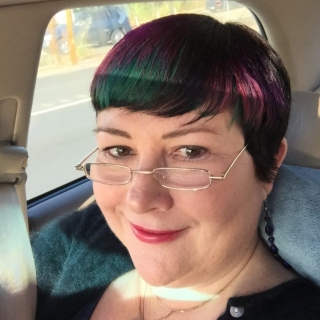 Jan Steckel was a pediatrician who took care of Spanish-speaking children until chronic pain persuaded her to change professions to writer, poet and medical editor. She is now an activist for bisexual and disability rights.
Her poetry book The Horizontal Poet won a 2012 Lambda Literary Award. Her fiction chapbook Mixing Tracks and poetry chapbook The Underwater Hospital also won awards. Her creative writing has appeared in Scholastic Magazine, Yale Medicine, Bellevue Literary Review, and elsewhere.
Her work won the Goodreads Newsletter Poetry Contest, a Zeiser Grant for Women Artists, the Jewel by the Bay Poetry Competition, Triplopia's Best of the Best competition, and three Pushcart nominations. She grew up in West Los Angeles and lives in Oakland, California.