The Children of the Solstice – The Memoirs of Elikai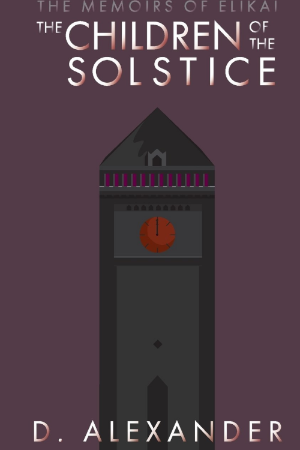 332 Pages
Blind Dog Publishing
ISBN 1523215941
Danny Elikai is a teenage boy who has just lost his family in a horrific car accident, which he mysteriously survived. He finds himself in a swirling depression in the mystical city of Grenoff as disturbing events begin to unfold. He learns of an ancient conflict between the choices offered by Free Will, and the absolute peace granted by Destiny. He must overcome the darkness to discover the truth of the Crusaders, the agents of Destiny who threaten Creation. Danny must choose to find the King of Light and to fight for Free Will, or to stay in the familiar darkness, leaving humanity to the iron grip of the Emperor of Darkness. The Final War is coming, and the souls of Creation will soon have to make a decision: will they fight for the freedom of Free Will, or the security and harmony promised by Destiny?
About D. Alexander (Spokane, Washington Author)
D. Alexander is a student at Washington State University pursuing a degree in Humanities. He lives with his blind Australian Shepherd, Zeus, and his fiancé in Pullman, Washington.