The Wind in the Junipers – for young and young at heart readers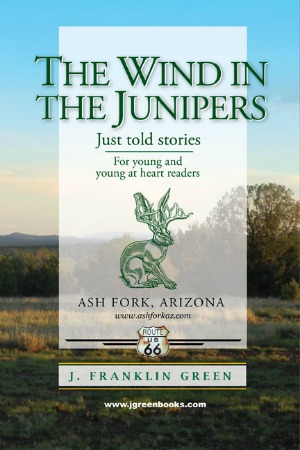 178 Pages
ISBN 978-1-365-44335-0
CONTENTS
THE BEARAZONA BEARS A family of bears learns what giving is really all about.
THE LAST GUNFIGHT IN ASH FORK Young Jordie Conboy learns from his grandfather that legends and heroes are seldom what they seem.
FEETIE PAJAMAS IN OLD ARIZONA A little boy's love for his sister reaps an unusual reward with consequences that are unforeseen.
THE LITTLEST SNOWMAN ON ROUTE 66 When her family moves from Ash Fork to Flagstaff, little Wendee Goldman has a hard time adjusting until she accidently applies a little magic and finds a true friend.
STOWAWAY SUZI FROM SELIGMAN Jonnie Halloran, a widower raising his 12 year old son Luke gets a big surprise when he returns to their ranch in Ash Fork.
LOLA, SAM AND THE JACKALOPE Two dogs who are best friends help a mother jackrabbit and have an unexpected meeting with the mythical Jackalope.
APPENEDIX A brief history of Ash Fork Notes on story telling
178 pages/illustrated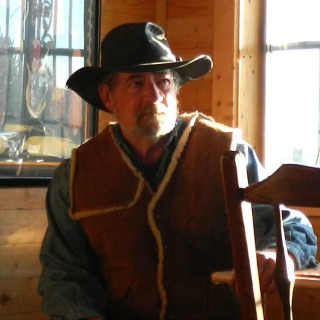 About John Green (Phoenix, Arizona Author)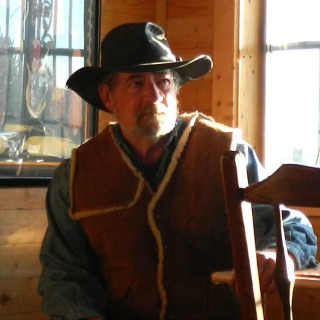 ABOUT THE AUTHOR John Green is originally from Guilderland, NY, but moved to Arizona in 1999 and is a retired Graphic Designer, Advertising Art Director, Copywriter and Illustrator. He spends half his time now at his 40 acre off the grid ranch in northern Arizona, occasionally joined by his lovely and forbearing wife Wendy. Many of his stories he wrote there during the quiet starry nights amid the howls of coyotes and hooting owls.