To Have
274 Pages
Miranda L. Pennock
ISBN 0692441115
Stella-- Stella's lost, but attempting to remain steady on her feet after her husband walks out on her. With the help of her family and best friend, she's keeping her head above water. A true workaholic, Stella throws herself full force into her career as a small town newspaper editor and reporter only coming up to breathe when her coffee cup is empty.
The last thing she expected was her childhood love to reappear after more than twenty years and shake up her entire life by refilling her mug and keeping her stocked in scones.
Brian-- They were only nine the last time he saw her in person, but the pull to be back in the community he called home nearly a lifetime ago is too strong to ignore. Packing up his life and dragging his best friend with him, Brian sets out on a path of ownership — of his life, his dream of having a business, and finding the girl he never wanted to leave. Stella stole his heart as a child, and now he's back to see if hers is available.
He didn't expect to find her broken. He didn't expect her to need him as much as he needs her. Neither of them expected their pasts to collide with their future, proving that words spoken to them as children were as true as the stars in the sky.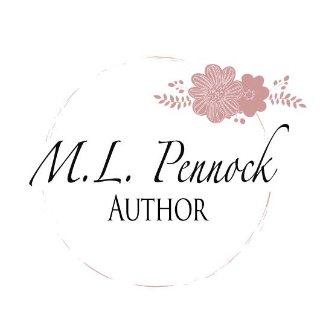 About M.L. Pennock (Syracuse, New York Author)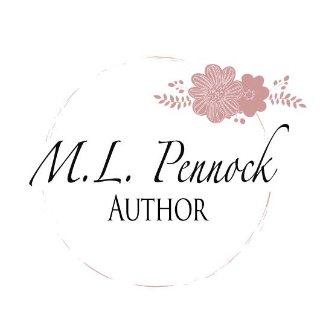 Born and raised in Western New York, M.L. Pennock learned early on the benefits of growing up in the country — bare feet, lake swimming, bonfires, mud pies, and mastering the art of playing tag in the dark. As a young girl, she wrote stories, which evolved to writing crappy poetry on pieces of notebook paper during chemistry class in high school. There was also some crappy poetry written on her bedroom walls. All this led to the decision to not be a veterinarian when she grew up, whenever that might be.
M.L. attended Alfred University, earning a Bachelor of Arts in English and communication studies, before going on to earn a Master of Arts in communications from SUNY College at Brockport.
She's still barefoot most of the time and thinks playing in the dirt is the best thing for getting out of an emotional funk. There hasn't been a single crappy poem written in years. M.L. and her husband live in the Syracuse area with their three daughters.
Other Books by This Author