TROUBLE FOR RENT – Annie Fillmore series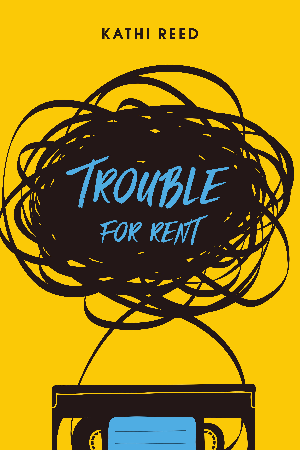 372 Pages
ISBN ISBN-13:978-1548921750
When her copy of Cinderella is returned to Annie's Video and Music Hall with what appears to be a snuff film recorded over it, Annie Fillmore's normal life turns into a, well, murder mystery. The police think the "murder" on the tape is just an act; Annie and her best friend, Marilyn Monroe (nee Klotzman), think it's the real deal. The guy who returned the video wants $5k in damages, alleging that his little girl has been traumatized. A competitor's store is firebombed. A parishioner from the local mega-church starts an anti-smut campaign against Annie. Her life, it seems, has taken a turn for the chaotic.
Using her "by-the-seat-of-the-pants" methods, Annie pieces together the identity of the dead woman on the tape. But the closer she gets, the more someone seems to want her out of the picture—taking increasingly bold potshots at our heroine. Annie's not alone in her adventure though. Her eccentric mothers (yes, multiple), her friend Marilyn, and the handsome guy she hired to purchase music for her store all help Annie—hilariously.
TROUBLE FOR RENT is the second novel (a prequel to the first, BANKING ON TROUBLE) in the Annie Fillmore mystery series that takes place in Cincinnati, Ohio.
About Kathi Reed (Cincinnati, Ohio Author)
Kathi Reed was born in Brooklyn, N.Y., reared in Queens, N.Y. and Briarcliff Manor in Westchester County. She attended Lasell College in Boston area and worked in New York City at The New Yorker Magazine, Time-Life, and Random House. She owned a video/music store when there were video stores, travelled on the road as a sales rep for a video distributor, and worked as a mortgage loan officer in a bank. She lives in Cincinnati, OH, a city that she loves.