Unraveling the Christmas Star Mystery – Validation of the Holy Bible
141 Pages
ISBN 978-1477683972
UNRAVELING THE CHRISTMAS STAR MYSTERY available at: http://www.amazon.com/IRENE-Baron/e/B07F2N8RH7
Received the FIRST PLACE GOLD MEDAL
2013 Exemplary Christian Education Book
Illumination Book Awards Gold Medal sponsored by the Jenkins Group. Awarded in 2014 The Illumination Book Award was designed to honor and bring increased recognition to the year's best Christian Education title written and published with a Christian world view.
This illustrated book proves the identity of the Christmas star through use of NASA provided astronomy computer programs. Fifteen years of ancient sky events were electronically surveyed and correlated with symbols, symbolism and interpretations used by sky watchers living over 2,000-years ago. Additional significant celestial birth announcements just prior to Christ's birth were discovered and verified with additional computer programs and readers. The first spectacular celestial events announced why the first Earth-born God would become the greatest God in the universe. The final Christmas star over Bethlehem was the geographical position marker for the birth place of that God, Jesus Immanuel. This book has been written for readers ages 12+ and includes basic astronomy information for understanding, a glossary and references.
REVIEWS: Unraveling the Christmas Star Mystery is a thorough, accurate and spellbinding account of the Christmas Star phenomenon based on numerous NASA computer programs, Biblical passages, historical records, illustrations on ancient monuments, coins and legal seals dating back three thousand or more years. The scientific data with ancient observations and beliefs form a precise explanation of the birth of Jesus and the associated phenomenon of the Christmas star. This text is a good source of information for the scholar, teacher, and population in general. Recommended highly for Biblical Scholars. H.J. Lewis, M.D.
A very unique book that is quite thought provoking in its analysis and connections. Many have been critical of the Christmas star mystery as well as the wisemen, but Ms. Baron logically shows why this could be one of the strongest arguments "for" the validity of the claim adding yet another proof to the Christian apologists' belt. Well done. Jean Payens o "Paladin,"
Order now: https://www.amazon.com/Unraveling-Christmas-Star-Mystery-Illumination/dp/1477683976
Read more reviews at: http://www.irenebaron.com/bookreviewschristmasstarmystery/
Read Q&A about the book at: http://www.irenebaron.com/q_aunravelingthechristmasstarmystery/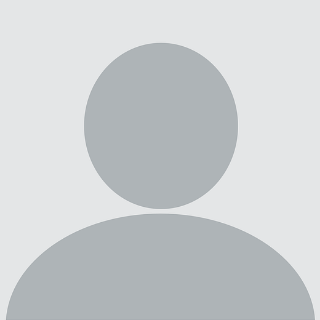 About Irene Baron (Zanesville, Ohio Author)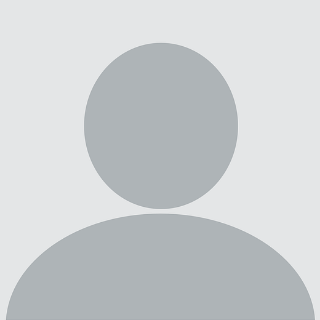 Irene Baron is an award-winning author who began her writing career as an Information Specialist with Battelle Memorial Institute under contract to the Office of the Secretary of Defense, Advanced Research Projects Agency, Research & Development Center-Thailand. In this capacity, directed aerial photography during the Vietnam War. Irene wrote two sections of the Top Secret Mekong River Project handbook for use by American forces during the SEATO Agreement. She also wrote the official Operational Procedures Manual, Laboratory Material Division (all levels) for the ARPA facility.
As a private VFR pilot, her aerial photograph of the National Flags won the 2004 First Place "Americana" award from Smithsonian Magazine. Other awards include: Aker Outstanding Teacher-Tandy Technology Award, AT&T Ohio Science Teacher of the Year, Governor's Fellow, Hiram College Alumni Association Annual Award for achievement, Jennings Scholar, Ohio Academy of Science Outstanding Science Teacher, Ohio Technology Teacher of the Year, Outstanding Earth Science Teacher – National Association of Geoscience Teachers-East Central Region. Her volunteer work includes American Red Cross-Water Safety Director for Muskingum County where she also taught First Aid and swimming for 14-years. She volunteered with the Local and National Ski Patrol 4-years and is Founder/Coordinator of the Zanesville Astronomy Club. Ms. Baron lived in Thailand 4-years, Germany 2-years, traveled in 27-countries and has lived in several areas within the continental United States.
Her nonfiction book, Unraveling the Christmas Star Mystery, was awarded the First Place, Gold Medal as the Exemplary Christian Education book of 2013. She used NASA supplied computer software to find the Christmas star. Her nonfiction book, Mary Knew-A Biography of Mary From Ancient Scriptures, was awarded the 2019 Bronze Medal as a top Christian Biography. Ms. Baron published her first thriller novel, Mindreacher, in June 2019. This is the first book in the Mindreacher thriller series. She may be contacted at P.O. Box 1203, Zanesville, OH 43702. . Her websites include: www.irenebaron.com, www.mindreacher.net, and www.maryknew.com.
Other Books by This Author