Whispers of the White Dove – Inspirational Poetry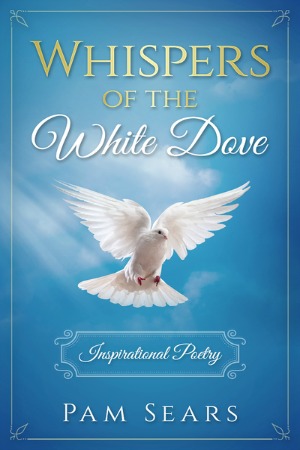 111 Pages
ISBN 9781540751508
Pam, like so many of us, is on a continual journey of spirituality and healing. Pam believes we all learn when we share the steps in our journeys. These poems are a manifestation of her thoughts and feelings as she has navigated the often uncertain path ahead.
It is her hope that this poetry will reach out to you in whatever journey you are on; touch your heart, help heal your soul, or bring forth a smile. Just like the stone skipping across the water, these poems may help in some small way to reach the soul who needs them, creating a ripple effect cascading down Tolerance, Inspiration, Faith, Healing and Reflection.
About Pam Sears (Phoenix, Arizona Author)
Pam Sears has been a Licensed Massage Therapist and Bodyworker for over 20 years. She is also an Infant Massage Instructor and Psychic Medium. She worked in the corporate world for 20 years and at age 40 decided to follow her heart and enter into the healing field where she could share her passion and love for helping others. She has a private practice in Peoria, Arizona where she lives with her beloved boxer pit rescue Chelsea.
Other Books by This Author