Yoga Wisdom at Work – Finding Sanity Off the Mat and On the Job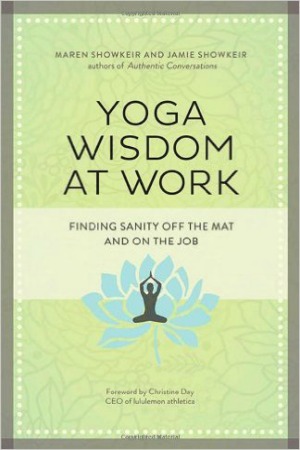 224 Pages
Berrett-Koehler Publishers
ISBN 1609947975
Everyone knows that yoga helps reduce stress and increase the body's flexibility and strength. But the physical aspects barely scratch the surface of yoga's transformative powers. The poses are only one part of a larger philosophy offering profound insights for confronting the complexities of daily life. Yoga can help you remain centered, compassionate, positive, and sane every hour of the day—especially those between nine and five.
This unprecedented guide shows how practicing the full range of yogic concepts—the traditional "Eight Limbs of Yoga"—leads to a productive, creative, and energizing work environment and features examples from professions like law enforcement, teaching, banking, filmmaking, medicine, and many more. But beyond that, this book is an invitation to use all of yoga's teachings to cultivate the spark of the divine that dwells within each of us.
About Maren Showkeir (Phoenix, Arizona Author)
Born in a southwestern town, had an obscenely normal childhood, went to a state university, worked as a newspaper journalist for more than 25 years, and managed to get out before all hell broke loose.
My exit strategy was a fellowship through the International Center for Journalists (thank you, Knight Foundation!) I spent 18 months teaching journalism in Buenos Aires, Argentina and Lima, Peru and traveling throughout Latin America. I returned to the Southwest in the summer of 2005 homeless, jobless but not quite broke. I began looking for a new career.
It came about through an unlikely encounter in a coffee shop -- a bald guy with a silver goatee who managed to defrost my cynical heart with one great conversation. At our first meeting, he told me he'd been struggling to write a book and had a box full of materials to prove it. Would I look at them? See if there was a book there? I did, and there was. We joined forces as business partners shortly thereafter, fell in love and got married. Soon after, I earned a master's degree in Human and Organizational Development.
Together Jamie Showkeir and I advise organizations of all types and sizes in increasing business results by creating cultures of accountability through employee engagement. We are also working to help people and organizations incorporate the wisdom of yoga into daily work to enhance meaning and satisfaction.
And yes, we write books together and have lived to talk about it. Our publisher is Berrett-Koehler, Inc. Our second book, Yoga Wisdom at Work: Finding Sanity Off the Mat and On the Job, filters the broad philosophy of the 8 Limbs of Yoga (the poses are one limb) through the lens of work. By integrating the yoga precepts into work life, yoga practitioners can experience more success, satisfaction and sanity.
Jamie and I live in Phoenix, have four amazing kids, and we are raising Bodhi the cat. And our conversations continue.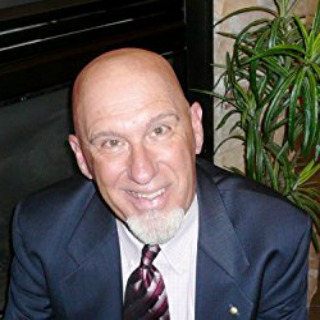 About Jamie Showkeir (Co-Author)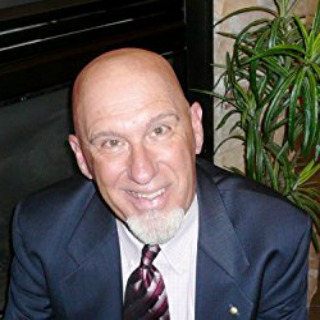 Jamie has an extensive history of consulting with organizations engaged in complex transformations. His focus is on creating workplaces where individuals choose accountability for the success of the whole business. He has partnered with small and large corporations, educators, non-profit organizations and government entities to create powerful personal learning experiences, improve business processes, transform management practices and change organizational cultures in order to improve business results.
For more than 25 years Jamie has used his expertise to help organizations improve results while creating workplaces where people find meaning and purpose. His work is grounded in the belief that individual choice must be engaged for organizations to successfully create cultures of accountability.. In 2000, he and his late partner, Joel Henning, combined their extensive educational and consulting experience to create a consulting practice, workshops and other resources that help organizations build capacity by distributing organizational power. These extensive materials and consulting services have been successfully employed with an extensive list of clients.
Jamie's early work involved creating collaborative labor-management relationships while working at the Buick/UAW Employee Development Center, EDS, TRW and Ford Motor Company. Jamie also served as Dean of the School for Managing and Leading Change, which provides in-depth, long-term learning experiences where distributing power is the basis for managing, organizing and structuring successful businesses. He has a long-standing relationship with the Robert Greenleaf Center for Servant Leadership, where he has designed and developed training and provided consulting services.
He served as President of the Autism Society of Michigan from 1989 to 1992, and has devoted considerable consulting time and energy to non-profit organizations.
Jamie and his business partner, Maren, were married in April 2006. They wrote Authentic Conversations: Moving from Manipulation to Truth and Commitment. This book explores using new, authentic workplace conversations that emphasize adult cultures and personal accountability in order to improve business results. It is based on their experience changing organization culture by changing the conversations.
Together he and Maren have four grown children. Jamie enjoys traveling, yoga, reading, music and for many years was a century cyclist.
Other Books by This Author