Burlwood Forest – An Epic Adventure of Epic Proportions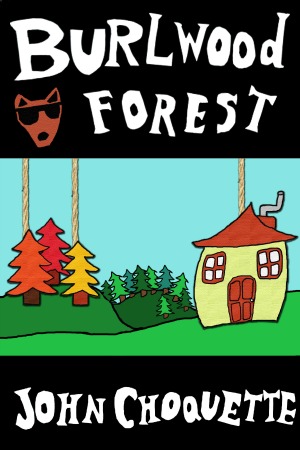 330 Pages
ISBN 978-0692277034
No one came to eleven-year-old Michael Pumpernickel's birthday party, not even his invisible friend. The clown was a no-show, and his brother's dog tried to escape and got caught in the act. Maybe it's because he's awkward and carries a fanny pack. Or maybe it's because he really likes school. But nothing was going right in Michael's life, until one day, everything did.
After receiving a mysterious letter, he finds himself in the middle of an unlikely adventure, the center of an age old prophecy about an enchanted magical forest and a power-hungry fox obsessed with revenge. At least Michael gets to wear his favorite shirt. That should help, right? Let's hope so...
Burlwood Forest is the first book in the Burlwood Forest Trilogy. The adventure continues in Through the Woods (BF #2) and Many Fields (BF #3), releasing November 2016.
About John Choquette (Raleigh, North Carolina Author)
JOHN CHOQUETTE is the author of Burlwood Forest, and the owner of Pumpernickel Art, a lifestyle design and publishing company founded in 2015. His work has appeared in numerous online and print publications, and he is currently a writer for an emerging music web site. He received a B.A. in journalism from The University of North Carolina at Chapel Hill, and lives in the Triangle area with his amazing wife.
He is a member of the Society of Children's Book Writers and Illustrators (SCBWI), the largest children's writing organization in the world. You can visit him online at www.burlwoodforest.com and www.facebook.com/pumpernickelart.