Crisscross Applesauce and Shut the Hell Up – 10 Reflective Lessons for New and Seasoned Teachers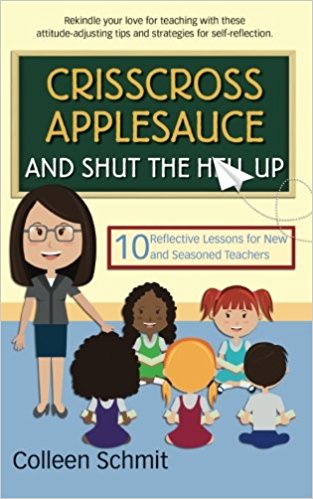 114 Pages
ISBN 978-0-9973508-1-4
Among district demands, peer expectations, and a fierce schedule in a sometimes thankless industry, it's understandable how teachers can lose the love of teaching. It's time to take a breath and reflect.
With Crisscross Applesauce you'll learn what you can do to progress as an effective teacher for the sake of both you and your students. It's set up in familiar, quick lesson plans—perfect for the busy teacher. Each objective illustrates a relatable story followed by advice and examples that will help you examine your own experiences as an educator. Reflection questions at the end of each lesson help you answer the question, "How can I further develop my teaching style to rediscover the fun in teaching?"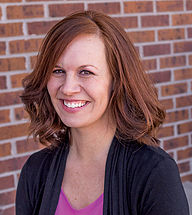 About Colleen Schmit (Omaha, Nebraska Author)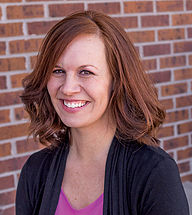 Colleen Schmit was born in Omaha, Nebraska and is the mother of four children.  Colleen began her career as an educator of young children in the Omaha Public Schools. She earned her master's degree in early childhood education at Concordia University in Seward, Nebraska.
Colleen currently works as a bilingual program evaluator at the Munroe-Meyer Institute at the University of Nebraska Medical Center and is a part-time pre-K CLASS trainer through Teachstone. Colleen also has developed an interactive program to help teachers reflect on current teaching practices, recharge their batteries, and rekindle their love for teaching. She is a practiced speaker and innovative presenter.
Colleen and her husband Bob enjoy spending time playing with their kiddos and eating lots of pizza. Life is good.