Enterprise Risk Management - Straight to the Value – How to uncover the value of ERM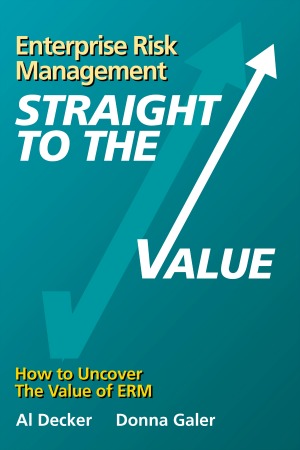 150 Pages
ISBN 1481287788
Straight to the Value explains how to find and measure the value of ERM within an organization, helping the CRO or ERM champion to articulate the benefits of an ERM program.
This book will help you determine the value ERM provides in quantitative and qualitative terms and how to recognize and measure both. It will illustrate how ERM provides value in real business activities such as: Mergers and Acquisitions; Human Resource Management; Supply Chain Management; Corporate Strategy development; Marketing Ventures; and Change Management, among others. ERM's benefits include: greater alignment with the strategic direction across the organization, increased ability to meet objectives through reduced risk, enhanced reputation among stakeholders, lowered total cost of risk.
Straight to the Value will show how to identify and measure the value in each of these areas. Readers will appreciate the clear and concise way in which the value of ERM is discussed and examples are described.
About Al Decker (Raleigh, North Carolina Author)
Al Decker is a recognized authority on Enterprise Risk Management, information security and privacy, and internal controls with more than 30 years experience in private industry and public accounting. He is currently the Managing Principal at Al Decker Associates - Enterprise Risk Management Advisors.
Prior to forming Al Decker Associates, Al was the Executive Director of Enterprise Risk Management at Electronic Data Systems (EDS), the Worldwide Executive for Security and Privacy services for IBM, and the founder and CEO of Fiderus, an independent security, privacy and risk consulting firm, and the founder and National Partner-in-charge of the IT Security Services practice, and the National Director of IT Audit Services at Coopers & Lybrand L.L.P. (now PWC), He was also an independent director for Quadrem International Holding LLC, where he served on the board's Audit and Security committee, inspiring and directing the company's ERM and security programs.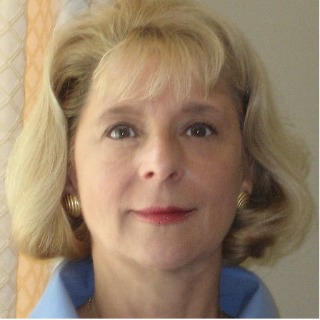 About Donna Galer (Co-Author)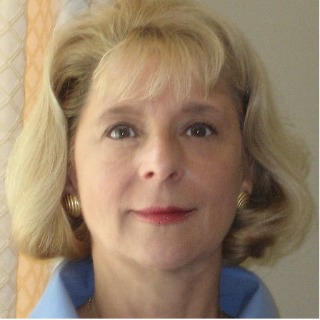 Ms. Galer is a seasoned executive with more than 30 years of experience in the risk management and insurance industry. She entered the insurance industry in 1976 at Crum & Forster Ins. Co., where she held the position of SVP of Operations. In 1989, Donna joined Zurich Financial Services where she served in many executive roles. Most recently Donna was the EVP and Chief Administrative Officer (CAO) of Zurich North America General Insurance worldwide. While based in Zurich, Switzerland she served as Regional Manager for North America and acting worldwide head of IR.
She is and has been on the board of many insurance related organizations and currently serves as Chairwoman of the Spencer Educational Foundation a non-profit dedicated to providing scholarships to students of risk management and insurance.