Hardpan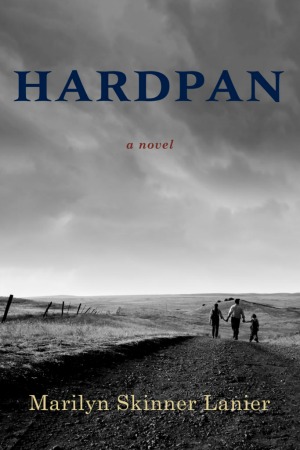 239 Pages
ISBN 978-0-9965372-2-3
What happens when a young ranch family in 1950s rural Wyo-ming loses its moorings? Hardpan tells the journey of Kurt and Jo Glover who leave their pioneer Oregon ranch to sink roots into rugged land at the base of the Absaroka Range of the Rockies. They have to dig deep to support each other through unexpected chal-lenges and hardships that lead them to make another fate-ful decision for their young family.
It is a tale of external forces tearing at the ranching roots of a family, recounted from the points-of-view of the father and his older daughter. With the disintegration of the life they have known together, while Linda is thrust into the glamour world of televised wrestling, instant religion, and people desperate to reclaim a daughter they have lost through a tragic accident, her father is struggling to reestablish himself as the family breadwinner by tak-ing on jobs in central California that are foreign to his upbringing.
A short film, "The Fence," based on a chapter from the novel, won the Director's Award at the UCLA Film Festival in 2008. The film, directed by Matt Silas, was selected again for the Ashland Film Festival in 2009.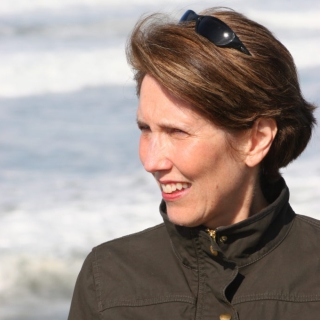 About Marilyn Skinner Lanier (Santa Rosa, California Author)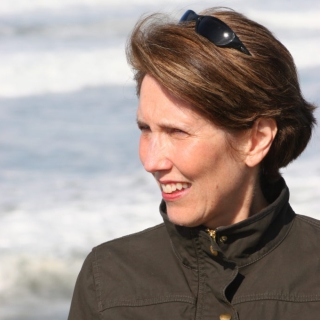 I grew up on my grandparents' pioneer ranch in Jordan Valley, Oregon, serious cattle country and home to Basque sheepherders, until spring 1954 when my parents moved to an even bigger ranch in Clark, Wyoming. Therein lies the setting and stimulus for my debut novel, Hardpan, published by Westerly Directions Press in 2015.
In addition to an MA in English from Cal State-East Bay, I have taken online creative writing courses through UCLA's Extension Program, and participated in the 2014 Napa Valley Writers' Conference as a way to immerse myself in the craft of writing. I am a member of the Redwood Writers, a large and active branch of the California Writers Club, as well as the Bay Area Independent Publishers Association (BAIPA). After retiring from San Francisco State University in 2014, I moved with my husband to beautiful Sonoma County, where we currently reside.
Two short stories, "The Drop-off" and "The Invisible Delivery Man," have been selected for publication this Fall in the 2016 Redwood Writers Anthology.