Pleasure Bound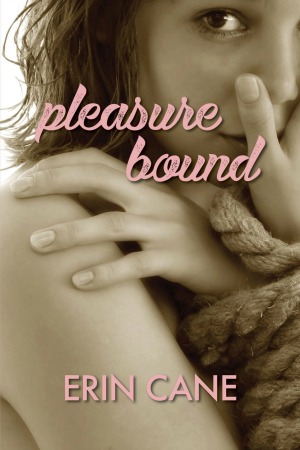 236 Pages
ISBN 978-1-941251-99-7
Brittany is an attractive and business-savvy young woman with a strong sex drive--bordering on addiction. Her job demands that she is always in control, so she longs for the times when she can give up all control. That's why she seeks the bondage route to satisfy her needs. She has a healthy relationship with her boyfriend, Rodney, who is more than willing to tie her up and pleasure her at will.
However, Brittany always wants more. She decides that she would like to somehow end up in some strange place, bound, not knowing how she got there, and play the role of sex slave. Rodney agrees to introduce her to his psychiatrist friend, Dr. Jenkins, to see if he can make her fantasy come true by hypnotizing her.
Her sex life changes dramatically after the meeting--but to whose advantage? Will Brittany get to be the sex slave she desires to be, or will Dr. Jenkins use his influence over her to achieve his own questionable objectives?
About Erin Cane (Atlanta, Georgia Author)
Erin Cane is a new author who has read her share of romance and erotica books. The one thing she noticed is many authors hint at things, but are reluctant to write about sexual fantasies that people can relate to.
In her first novel, she explores role-playing fantasies that are enticing to both men and women. As a writer, she excels at creating characters who are not only believable, but interesting and exciting.
Erin lives and works in Atlanta, Georgia, where she continues to write erotica.