Turning This Thing Around – An inspirational self-help memoir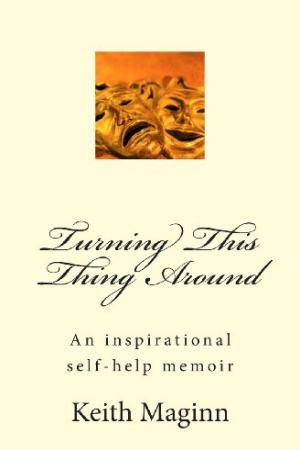 134 Pages
CreateSpace
ISBN 978-1481276184
Turning This Thing Around is an inspiring memoir of overcoming personal struggles. This brutally honest, deeply personal account of redemption takes readers on a moving spiritual journey. Confronted with myriad obstacles–a debilitating arthritic disease, narcolepsy, anxiety, and depression–the author was outwardly happy, but inwardly miserable.
Pushed to the lowest point of his life, Maginn shares how he gradually turned things around and used his experiences to grow as a person. Supplemented by heartfelt poetry by the author and with quotes from Gandhi to Dr. Wayne Dyer to Eckhart Tolle, Turning This Thing Around has universal themes that speak to nearly everyone, as we all must face challenges as part of being human. It is a self-help memoir of sorts: the author discusses not only what he overcame, but also how he did so–and how others can, too.
Unlike many popular memoirs on the market, this is a story that more people can relate to. Maginn was not raised in an eccentric family, nor did he travel to Italy, India and Indonesia, as Elizabeth Gilbert did in Eat, Pray, Love. Rather, Turning This Thing Around is a story of a normal young man's resiliency when battling extraordinary circumstances.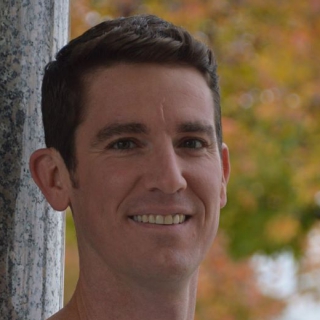 About Keith Maginn (Cincinnati, Ohio Author)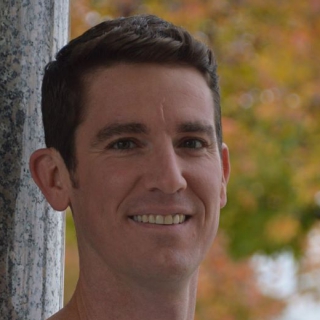 Keith Maginn was born and raised in Cincinnati, Ohio, the youngest of four children. He attended Miami University in Oxford, Ohio, as an Evans Scholar. After earning his Bachelor's degree in Sociology, he relocated to Knoxville, Tennessee, to work for AmeriCorps and for Habitat for Humanity.
Keith returned to Cincinnati after living nearly 10 years in east Tennessee. He enjoys being surrounded by family and friends. While writing is his passion, he also enjoys sports, meditation, yoga, reading and live music.
Keith released Turning This Thing Around, an inspiring self-help memoir of overcoming personal struggles, in December 2010. In January 2013, he self-published Goodwill Tour: Paying It Forward, detailing a 3,000-mile philanthropic pay-it-forward road trip through the southeastern United States. Some (Amazing) People I Know, released in January 2016, tells seven inspirational stories of everyday people. All three books are available in paperback and e-book on Amazon.com or at keithmaginn.com. Keith feels that writing to help and inspire others is his life's purpose.