With Each New Dawn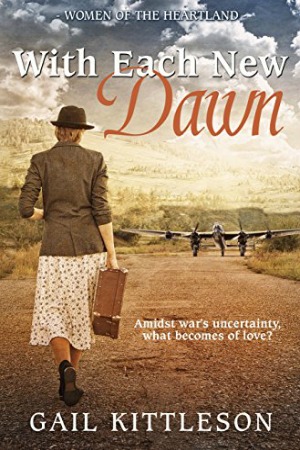 294 Pages
ISBN B01N333HW9
In war-torn London, American Kate Isaacs grieves her husband, awaits their child's birth, and welcomes her best friend Addie. But after her miscarriage, another meeting with mysterious Monsieur le Blanc launches her into Britain's Secret Operations Executive(SOE). In late 1943, Kate parachutes into Southern France to aid the Resistance.
Domingo, a grieving Basque mountain guide-turned-saboteur, meets her parachute drop, tends her injured ankle, and carries her to safety. Reunited a few months later, they discover the injured Monsieur le Blanc who, with his dying breath, reveals a secret that changes Kate's life.
In the shadow of the Waffen SS, Domingo's younger brother Gabirel is missing. While Domingo seeks Gabirel, Domingo's parish priest, Père Gaspard, creates a new identity for Kate.
As Kate and Domingo subject their mutual attraction to the cause of freedom, can mere human will and moral courage change the war's tide and forge a future for them?
About Gail Kittleson (Northern Iowa Author)
World War II era stories intrigue Gail Kittleson, who writes from her northern Iowa home. After instructing English as a Second Language and expository writing, she focuses on women's historical fiction and facilitates writing workshops/retreats. She and her husband enjoy their grandchildren and in winter, Arizona's Mogollon Rim Country. You can count on Gail's heroines to ask honest questions, act with integrity, and face hardship with make-do spunk.